We have one of the most beautiful showrooms in all of North Georgia. Come in take a tour of our 3200 sqft facility loaded with windows, doors, siding samples and much more. The showroom is staffed between 8AM and 4:30PM Monday through Friday. We look forward to seeing you there! You can call the showroom at 706-635-5343 or 706-635-5393
We are an official vendor of the complete line of Lincoln Windows and Doors.  Lincoln offers superb quality in their construction and excellent customer service from the time of ordering until your shipment arrives. They offer aluminum and vinyl clad windows and doors as well as primed and unprimed windows and doors.
Though they have a complete line of standard sizes in the their product mix, they specialize in custom work. If you are remodeling and need to fill an opening with an exact fit, Lincoln has decades of experience satisfying customers who demand the best in craftsmanship.
To see the most current reviews from excited Lincoln customers, check out their Instagram page at https://www.instagram.com/lincolnwindows/
In addition to Lincoln Windows and Doors, we also offer a number of vinyl window manufacturers including Moss, PlyGem, Comfort View and ViWinTech. 
ViWinTech, our newest vinyl window distributor offers 13 exterior colors and will do them over 3 different interior colors!  That's a game changer in this industry.
We also offer a wide selection of interior and exterior doors that include the latest and most sought-after styles like multi-panel shaker designs in both wood and hollow core.
Our exterior door selection includes wood, steel and fiberglass.  All of our exterior door units are available with or without sidelites and transoms.
Custom sizes are available as well.
We have a wide variety of interior door available for order from our great vendors. The 5 doors shown below can be seen in our showroom. These 5 are the most popular designs chosen by professional builders and homeowners who regularly use our services.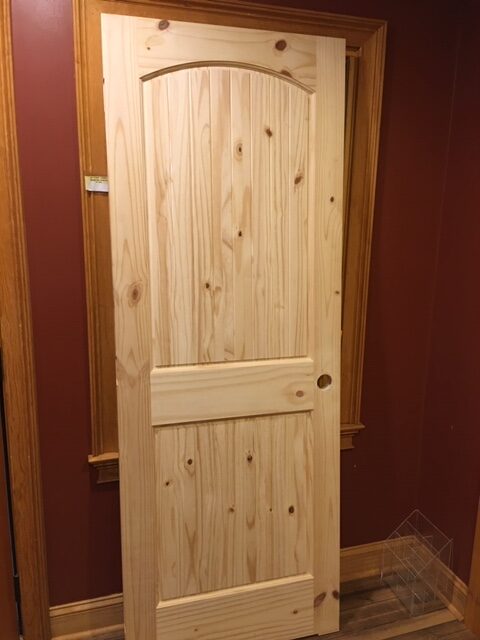 2 Panel Archtop Knotty Pine